It is no secret that the world of firearms has been dominated by men since its inception. It has traditionally been a very male-dominated sport, but in today's modern society there are increasing numbers of women who are keen on practicing their shooting hobby and participating in competitions as well.
Over the past two years, more than 5 million women bought a gun for the first time. According to the survey conducted by the National Shooting Sports Foundation's dealer, that's about 37% of the 13.8 million new gun owners in last two years. As such, manufacturers have realized the need for guns that would be suitable for shooting enthusiasts of both genders. That's why we have also seen a rise in female-oriented firearms not just in models but also entire lines that are entirely designed for women shooters.
When you're competitive, the clock is always ticking. There's no room to waste time—you have to be ready, every second of every day, for the next challenge. That's why it's so important to know what women need to know about being competitive shooters. And what they don't need to know. Because there are a lot of misconceptions out there about women in shooting sports, and if you don't know the facts and the truth about these things, then you'll be making some serious mistakes that could cost you your shot at winning—and maybe even your life!
What do women need to know to be competitive shooters?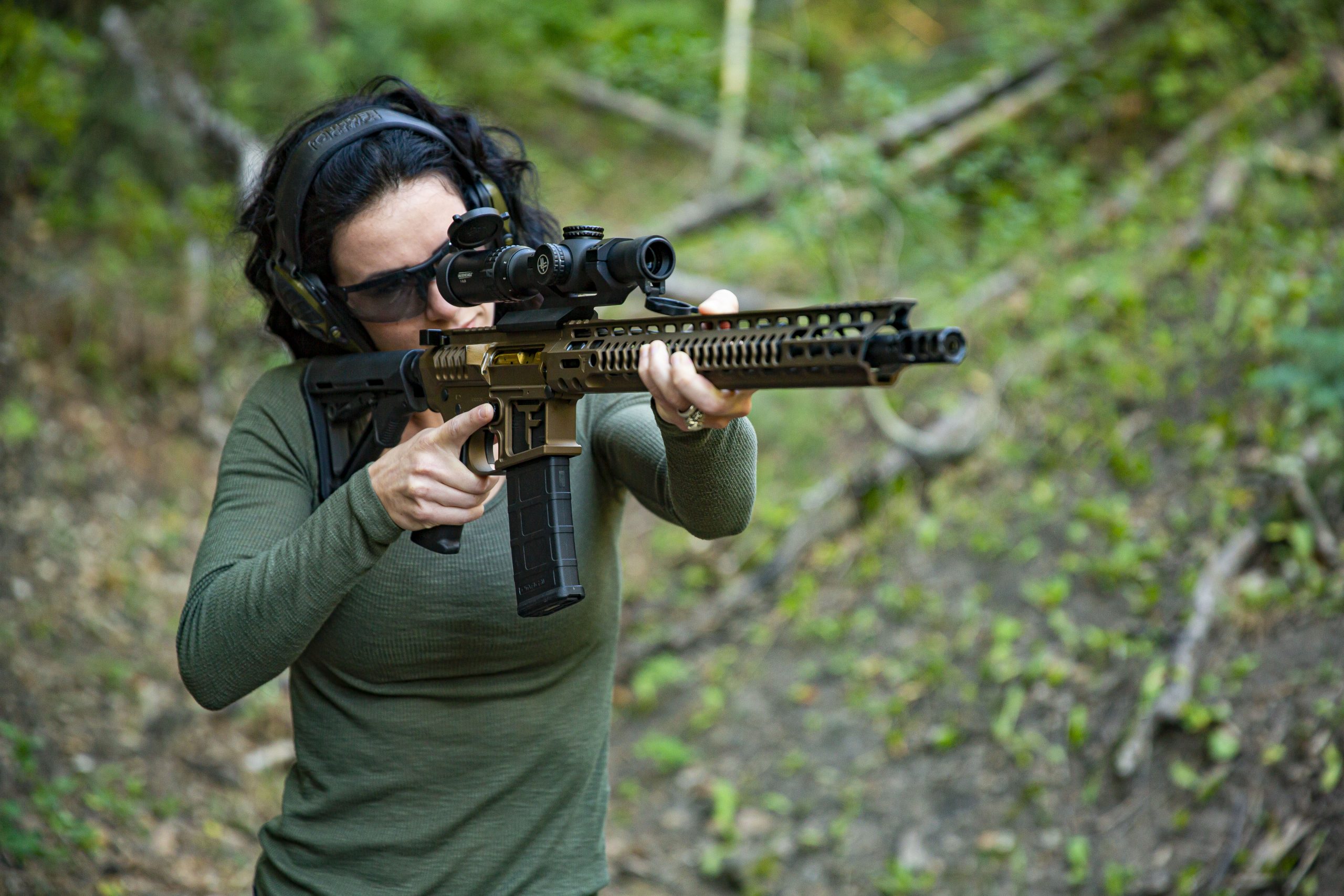 Women are joining the shooting world in record numbers, but are they really ready for it?
Women make up more than half of all new shooters every year, and that number is only expected to increase. Unfortunately, this means that women have a lot to learn about shooting—and not everyone can afford to take time out of their busy lives to learn it themselves. Fortunately, we've got you covered!
Here are some tips for becoming more competitive:
Make sure you're safe and secure when handling firearms. Women often have fewer opportunities to practice safely with guns than men do. The best way to prevent an accident is to make sure your gun is always loaded and unloaded properly—and never leave it loaded unattended or unsecured overnight. This goes double if you have kids around!
Find a good range where other women participate in organized shooting events. You'll get a sense of the pace of competition and what's required of shooters at each level, which will help you decide whether or not this kind of activity is right or not.
You need to be comfortable with your rifle and its parts, as well as how to keep it clean and safe for use when necessary.
You need to understand which types of rifles there are, how they work, and what makes each one different from another type of rifle or gun in general (for example AK-47 vs AR-15 vs M16 vs SKS. When looking for firearm for women, there are a few things to consider:
Weight – Guns are heavy, so it's important to pick one that's lightweight and easy to carry around.
Size – Guns should be small enough to carry comfortably in a purse or backpack without being too heavy or bulky.
Type of ammo – Some firearms are designed for specific types of ammo and others are not, so be sure to look at the specs before buying!
You need to know how to read wind direction and speed before heading out into the field with your rifle or shotgun if you're new to this type of sport!
Choosing the right firearm for your shooting range
Women's shooting styles are often different from men's. Women tend to use their arms more and keep their elbows close to their bodies. They also tend to shoot with one hand instead of two. Choosing a firearm for women on the shooting range is not easy. First, you need to consider what type of gun they will be using: revolver or semi-automatic. Second, you need to think about how much recoil they can handle and how heavy a firearm they can comfortably carry around all day long. There are many types of firearms for women on the shooting range, but not all of them are suitable for women. Some firearms have a grip that is too large or too small for a woman's hand size, and some firearms are heavy and hard to carry around with you all day long. When choosing your firearm, make sure that it suits your needs and your body type.
In the world of firearms, many women are looking for the best rifle for them. However, with so many options on the market, it can be hard to find that perfect firearm. The TFA HELEN is a rifle created with the female shooter in mind. It has a reduced-recoil, adjustable buttstock with a cheekpiece and an AR-style pistol grip. The barrel length is 16 inches and the weight of the gun is 5 pounds. It is an excellent option for women who want a lightweight rifle that is easy to carry and shoot.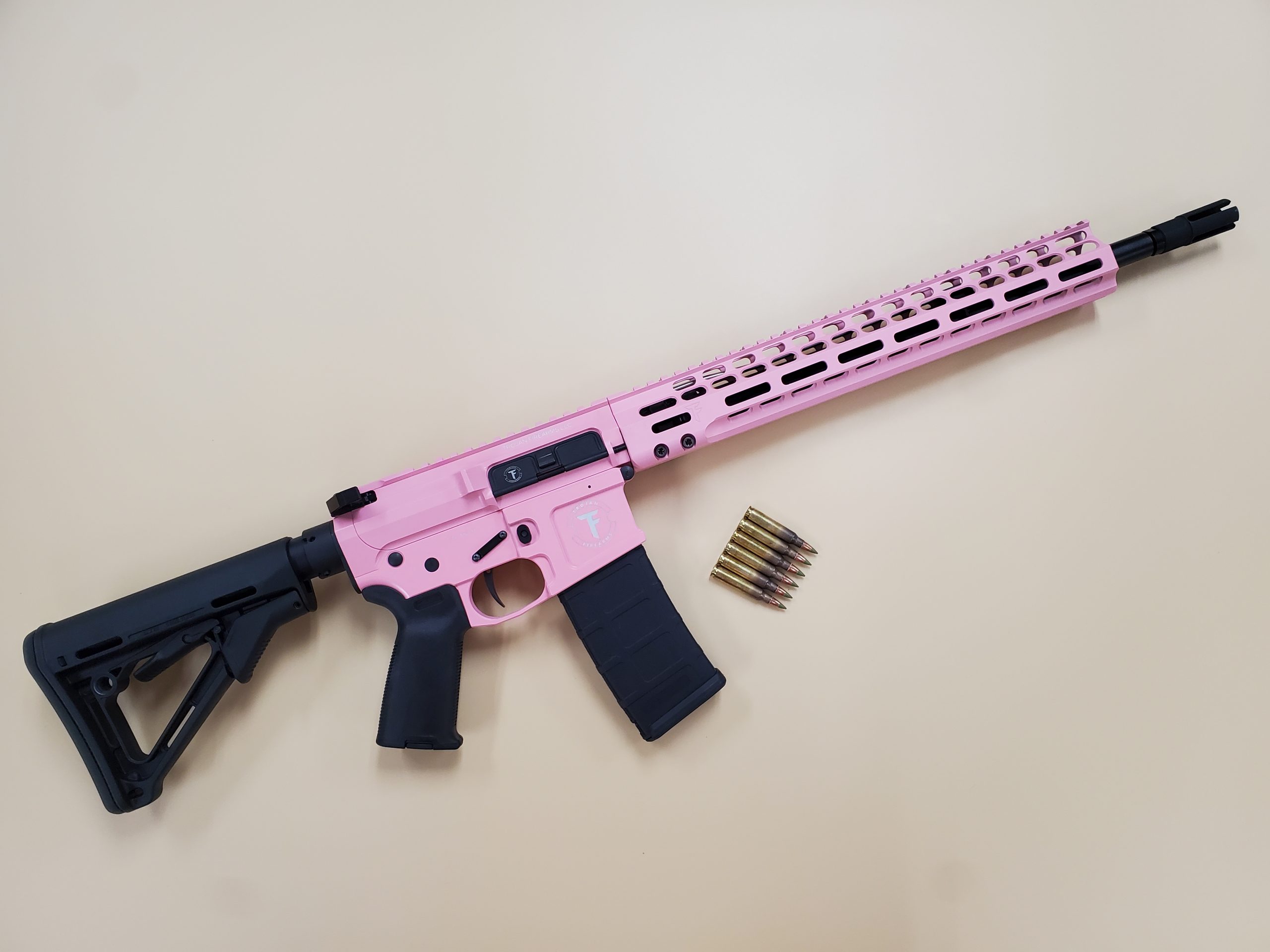 Women and firearms have always been a topic of interest. The idea of women using firearms for self-defense or even for competitive shooting is not new. However, the TFA Trident Chambered in .308 and optional in 6.5 Creedmoor is one of the most popular firearms for women who want to use it for competitive shooting range.
It can seem intimidating, especially for women, but the world of competitive shooting is a welcoming one. It takes time, training, and a lot of support to get anywhere in competitive shooting at the high levels that are inspiring women like Rahi Sarnobat and Shreyashi Singh. Many women who start out in these competitions burn out without developing the physical, mental, or financial resources they need; this is an opportunity to pick up on where they could have gone with it all if they had put in the effort to succeed.