At Trojan Firearms LLC. (TFA) our top priority is the safety and protection of our community and those who serve and protect us. We are excited to announce our recent partnership with the St. Mary Parish Sheriff's Department (SPMSD) as they gear up to provide them with ten (10) new TFA Wall [AR=15] rifles, each meticulously customized with their personalized badge. This collaboration underscores our dedication to community safety and highlights our craftsmanship and commitment to delivering quality firearms tailored to our partner's unique needs.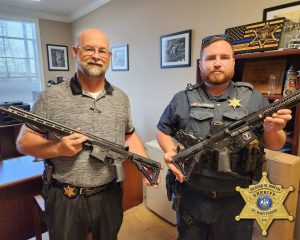 SMPSD plays a crucial role in maintaining law and order, ensuring the safety of residents and visitors alike. By providing them with TFA rifles, they are equipped with the latest weapons to protect our Parish and help our Sheriffs do their duties effectively and safely.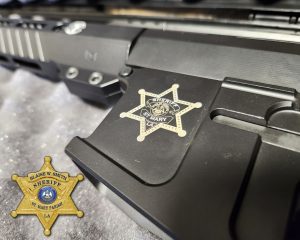 At the heart of Trojan Firearms is a dedication to craftsmanship and quality that is second to none. Our team of skilled artisans pours their expertise and passion into every firearm we produce. Each rifle is not just a tool, but a testament to our commitment to excellence. What sets Trojan Firearms apart is our ability to offer customization options, allowing agencies like the St. Mary Parish Sheriff's Office to personalize their firearms with their unique badge. This customization not only adds a touch of identity but also instills a sense of pride for the officers carrying these rifles.
In conclusion, our partnership with the St. Mary Parish Sheriff's Office goes beyond supplying rifles; it's a statement of solidarity and support. By collaborating closely with law enforcement agencies, we ensure that our products are finely tuned to meet their specific requirements. This partnership exemplifies our dedication to crafting firearms that enhance safety, boost confidence, and ultimately contribute to the betterment of our communities.