If you're in the market for a new rifle, look no further than TFA WALL. This rifle is designed to be an upgraded platform with key enhancements that you will typically not find with other comparable brand options. The combination of quality, value added features, and performance makes TFA WALL a top choice for shooters of all levels. In this guide, we'll take a closer look at what sets TFA WALL apart from other comparable brand rifles on the market and why it's the perfect choice for you.
Quality and Durability
The TFA WALL is built to last means this rifle is made with high-quality materials, such as a "hammer forged" chromoly steel barrel and a receiver finished with Cerakote for added durability. The match grade upper and lower receivers both utilize high grade aluminum alloy meeting all mil-spec specifications. One of the highlighted values included components is the "drop in" competition ready trigger assembly. The trigger assembly offers a unique option of adjustability ranging from 3 to 6 lbs. of pull, allowing the operator to set it to their desired level for competition or precision shooting. Lastly the TFA WALL includes a durable free-floating M-LOK handguard, ambidextrous charging handle along with Magpul MOE plus grip.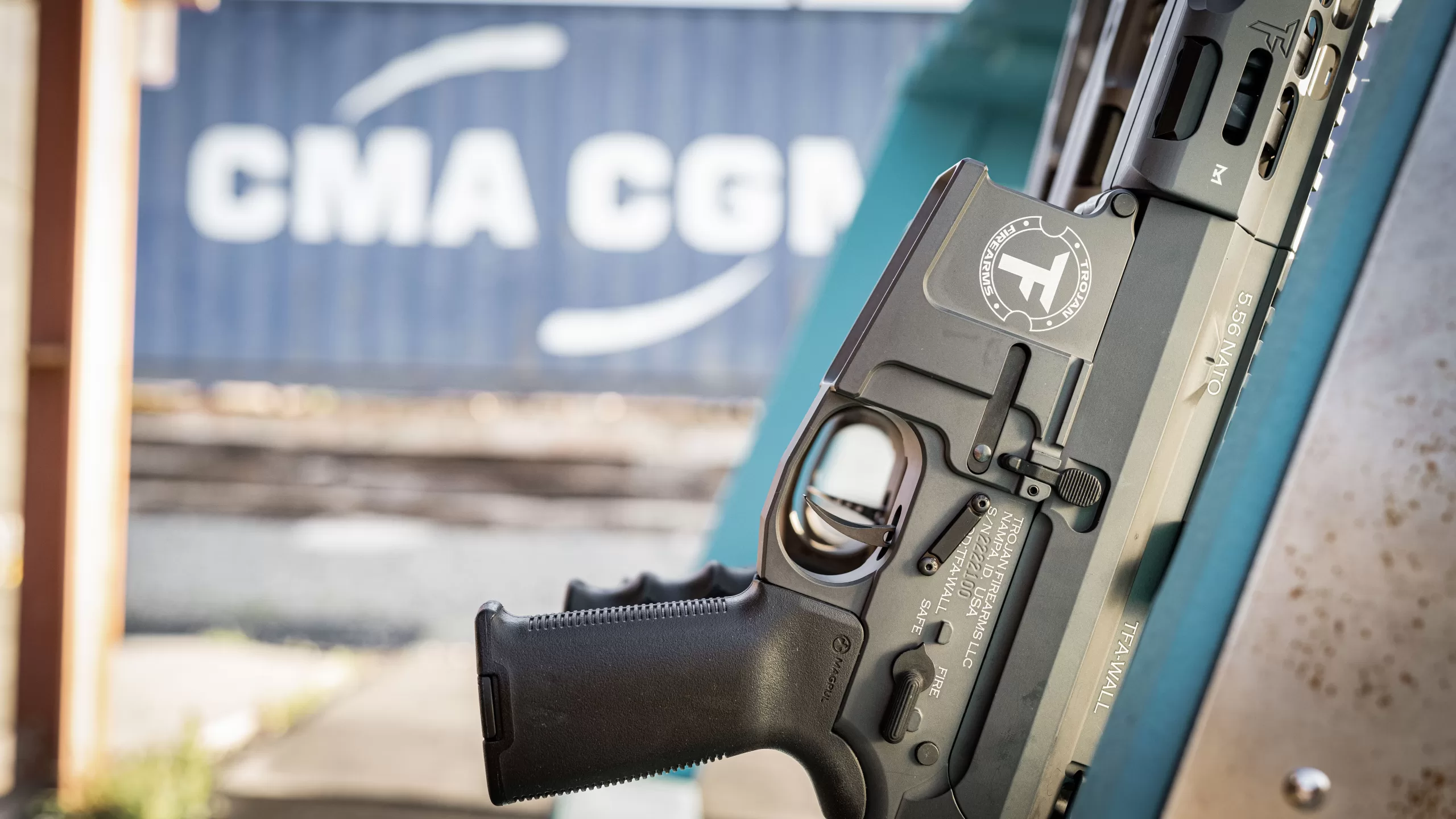 Cost, Value for your Money
Despite its high-quality construction and superior performance, the TFA WALL is priced at a very competitive price point. It's currently $1,299 (February 2023). You'll get more bang for your buck with this rifle, making it a great value-for-money option when you take into consideration the highlighted and forementioned features and included components.
Superior Performance and Accuracy
With its direct impingement operating system, the TFA WALL promises smooth and consistent shooting. The drop-in adjustable trigger along with the "hammer forged" included barrel promises to deliver durability and long-lasting sub-1" moa accuracy barring any variable shooting conditions. This all allows for an accurate and dependable tool on the range and any self-defense situation.
Key Features of TFA WALL Rifle
MAGPUL CTR Mil-Spec stock
Adjustable competition ready firing group
Hammer forged premium alloy steel barrel
Ambidextrous charging handle
Match grade upper and lower billet CNC machined aluminum alloy sets
M-Lok free floating handguard w/ 3/9/6 o'clock M-LOK positions
Enhanced magwell for quick and easy magazine changes
Enhanced proprietary castle nut with "Trojan secure lock" feature
Designed to be an upgraded platform
The TFA WALL is designed to be an upgraded platform, providing our customers with one of top dollar for dollar value modern sporting rifles on the market. The rifle is engineered to provide the best possible performance and accuracy, making it a top choice for experienced shooters and beginners alike.
Suitable for All Skill Levels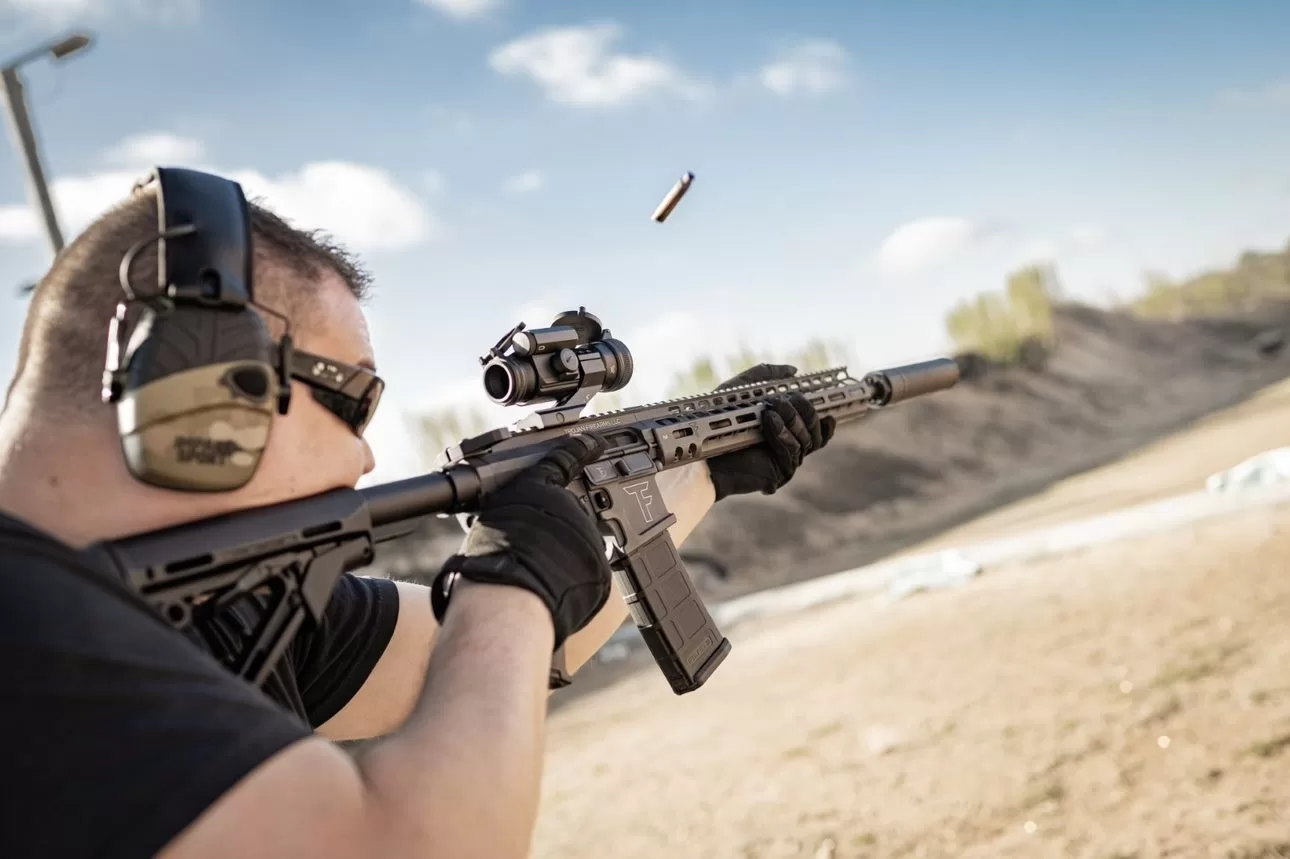 Perfect for entry-level shooters
The TFA WALL is the perfect rifle for entry-level shooters. The rifle offers enhancements and features that you will typically only find within the higher range priced competing brand platforms. Of Course, there are more affordable beginner options but the tradeoff is typically a much lesser quality product offering very few if any upgraded features and components.
It is common for the beginner to quickly become a veteran hence paying a high price for many of the upgradable options we have mentioned above. The end result of this can cause the customer to feel as if they have been taken advantage of, now having to spend a significant amount of money out of pocket to truly have the options and features they truly desired. The TFA-WALL is designed for the customers' best interest in value and customer satisfaction. Value and superior performance make it a great choice for beginners looking to get into shooting.
A rifle that won't fail you
Whether you're an entry-level shooter or an experienced marksman, the TFA WALL is the perfect rifle that won't fail you. The team behind the TFA-WALL has always prioritized a strong customer service mantra.
Comparison with other rifles on the market
When compared to other comparable rifles on the market, the TFA WALL deliveries on multiple fronts. With multiple enhancements and included upgraded components you will be hard pressed to find another competing brand that offers this level of quality, value and customer satisfaction.
Real-life testimonials and reviews
The TFA WALL have received rave reviews from shooters who have tried the rifle. Real-life testimonials and reviews speak to the rifle's quality, value, and performance, making it a top choice for shooters.