Are you a gun enthusiast who likes to tweak your rifles? Or, is customizing your thing? Do you want to create a unique and adjustable rifle that is not just aesthetically pleasing but also has enhanced capabilities? The AR-15 has been around since 1963 when it was developed by Armalite. It was designed as an intermediate between assault rifles and machine guns, and the versatility of this weapon can be further enhanced with the help of accessories.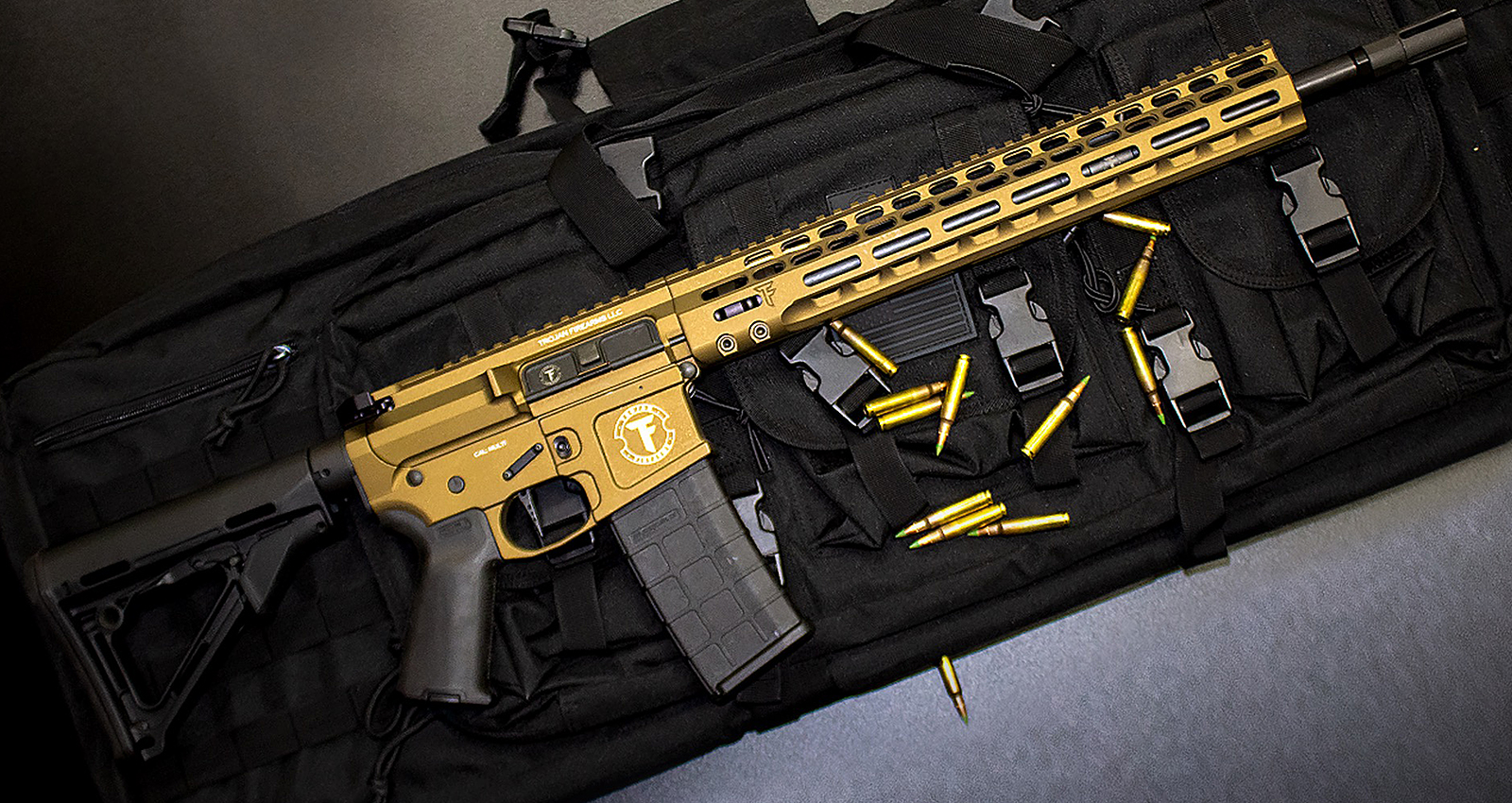 The TFA Helen in Gold was custom-built in our Custom Studio
What is an AR-15 and what are the Different Types of AR-15 Rifles?
An AR-15 rifle is a semi-automatic weapon that has been modified to fire the .223 caliber round. The idea behind this modification is to reduce recoil and make it easier for soldiers to shoot. This is because the .223 caliber round is less potent than other rounds like the 5.56x45mm or 7.62x51mm round, which are more common in rifles used by law enforcement and civilians alike.
There are three different types of AR-15 rifles: the standard model (military designation M16), the M4 carbine, and the civilian model (civilian designation ). Each has its advantages and disadvantages, but they all share one thing in common: they are all semi-automatic weapons that can fire only once every three seconds while firing continuously until the user manually stops it. They also have varying degrees of accuracy depending on how many rounds they can hold at once; some will hold up to 40 rounds while others hold up to 100 games at once!
Choosing the Best Materials for your Custom AR-15 Build
The first step is to pick the materials for your custom AR-15 build. Once, you've got all the parts and accessories you need — it's time to start building! There are a lot of different options when it comes to materials and colors, but we're here to help you narrow down your choices.
Here are some factors to consider when looking at different materials: